Introducing Our New Indianapolis Mattress Showroom
We've learned that, despite the growing trend of buying foam mattresses online, there is still a large contingent of our local Indianapolis community that prefers to actually lay on a mattress before they purchase it. A mattress is a big purchase, after all. One you'll spend quite a few hours of your life on. Makes sense, doesn't it?
To keep up with growing demand and to better suit the needs of our wonderful city, we've added a new and convenient mattress showroom at our corporate headquarters, located near Fort Benjamin Harrison, just off of I-465 and 56th Street.
Just like our Greenfield Mattress Showroom (attached to our manufacturing facility), we're open during business hours - weekdays from 9am to 5pm. However, we're always willing to come in on a weekend if you need to! If that better suits your needs, just contact us and we can schedule an appointment.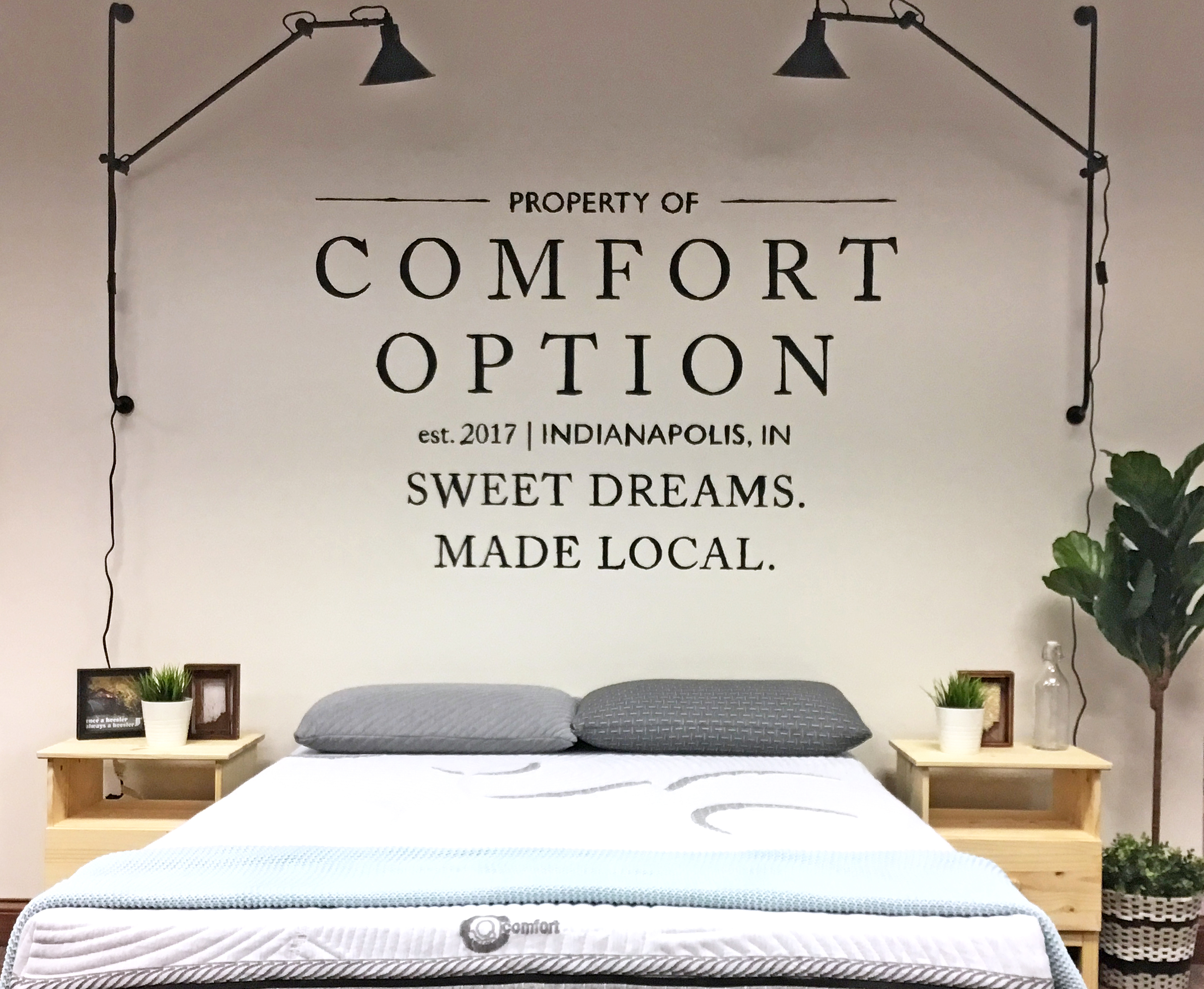 In our showrooms, we don't just have you sample random mattresses. We'll learn about who you are and what you need using our simple, 6-question Comfort Test. We'll then customize a mattress right before your eyes, constructed with hand-picked foam types that are best-suited to meet your individual needs and preferences. How do we know which materials to use? We've been in the foam industry for over 65 years and have learned a thing or two along the way.
We are also committed to full transparency in our manufacturing. We'll proudly tell you what the materials are, what benefits they provide, why they're the best foams the mattress industry has available, and why they'll work for you.