Why a 100 day Mattress Trial just Isn't Good Enough.
Mattress Trials - What Do They Provide?
Expecting people to buy a mattress without ever trying it was a bold move.
Consumer Reports still advises against it.
Buying a mattress is a personal thing. It takes time. It takes money. It used to take trying out multiple options.
The solution for online brands: give the customer some amount of time to try it out, and if they don't like it, refund their money.
The first companies did 100 days. Then some did 120. Now there are some that offer a full year - 365 nights.
Everyone does this now. Even brick and mortar retailers.
What Trial Periods Do Mattress Brands Offer?
Below are the top 5 online bed-in-a-box brands according to Furniture Today, and the trial periods they offer.
Brick and mortar giant Mattress Firm even offers 120 nights, to try and keep pace with a growing trend.
Each of these brands offers a full refund within the trial window (most have asterisks linking to "Terms and Conditions"). It's a good program to entice shoppers to take a flier and purchase a mattress without trying it out first. But it's just not good enough.
Why Aren't Mattress Trials Good Enough?
Two problems:
You're still mattress-less! Let's say you don't like the mattress after 3 months or so, and you call to return it. In this scenario, the best case is that you're able to be refunded without much issue. Unlikely if you've ever dealt with customer service agents over the phone. But even in that situation, you're right back where you're started - mattress shopping.

They offer no solutions to the actual problem. The reason someone is mattress shopping is because they have an old, raggedly mattress, or because they're having real issues sleeping. Those are problems. A trial period doesn't offer solutions to either, but you can bet that there's a dollar amount built into each sale to cover the times that these trials are exercised (That Consumer Reports article states it happens about 7% of the time. Sounds low over all, until you realize what that percent represents for your wallet - likely $70-$100 for a feature you're hoping to never have to use). That means the consumer pays more money not for a better value, but rather for competitive differentiation.
As the great Tommy Boy once said, "If you want me to take a dump in a box and mark it guaranteed, I will. I got spare time. But for now, for your customer's sake… ya might wanna think about buying a quality product from me."
He's right, you know. And he made that sale.
What's the alternative?
The trial periods are a good start. But, to truly provide value to the customer there has to be a higher focus on providing tangible solution to customer problems.
We're not a top five bed-in-box brand. Not even close. We don't offer a "trial" at all. But we do think our model actually brings value to the customer.
It's not a trial that simply hopes for the best. It's a commitment to providing comfort.
How does the 30/90 Comfort Commitment Work?
Try the mattress for 30 days.

If you don't like it after that, we'll reconstruct it for the next 90 days as many times as you need to try and get it right. And we'll do it without charging you a dime extra.

If we can't make it work, we'll take the mattress away and provide a full refund.
So far, folks have liked it.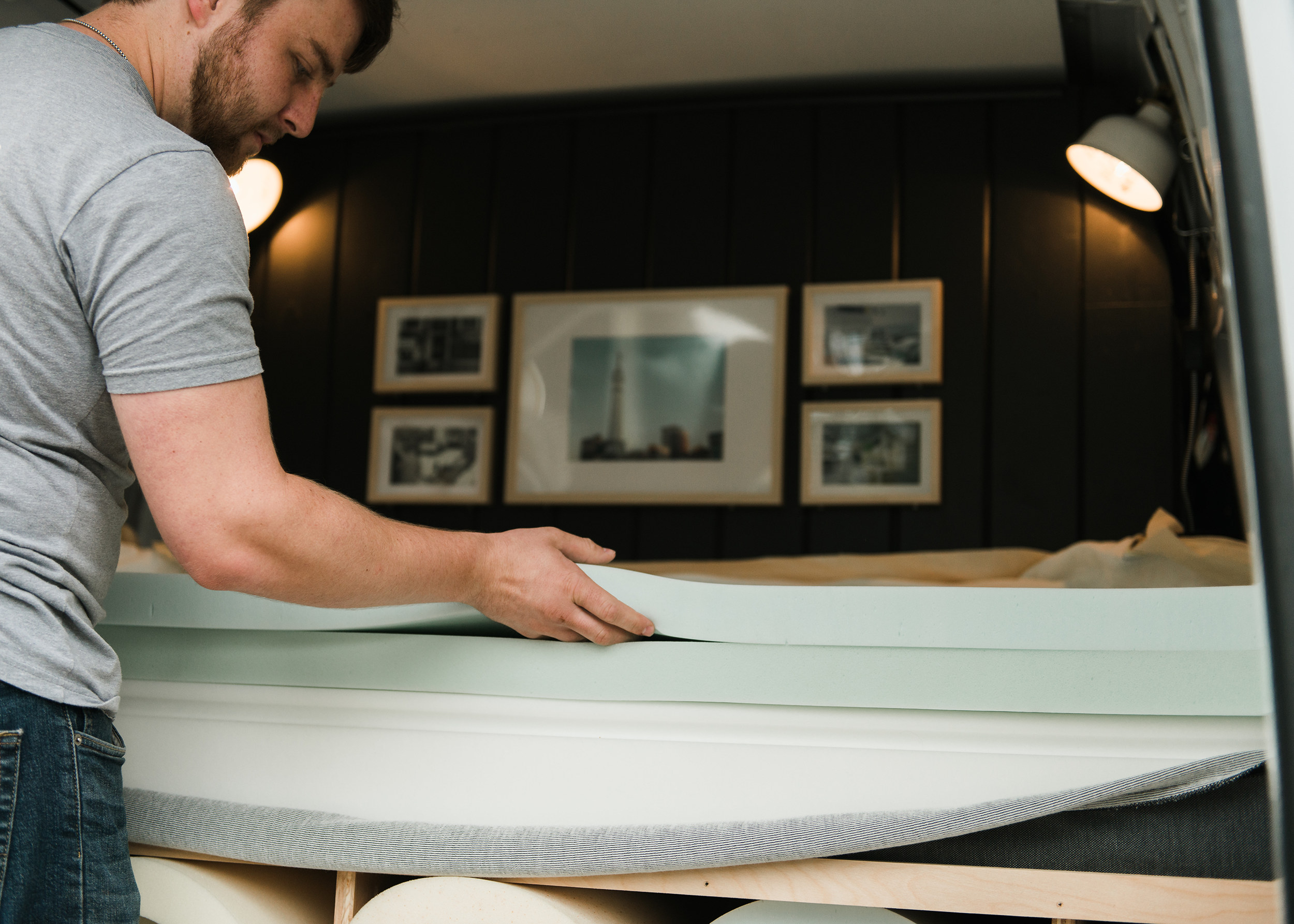 All we did was make a call and had one of the layers exchanged no problem… the best mattress I have slept on.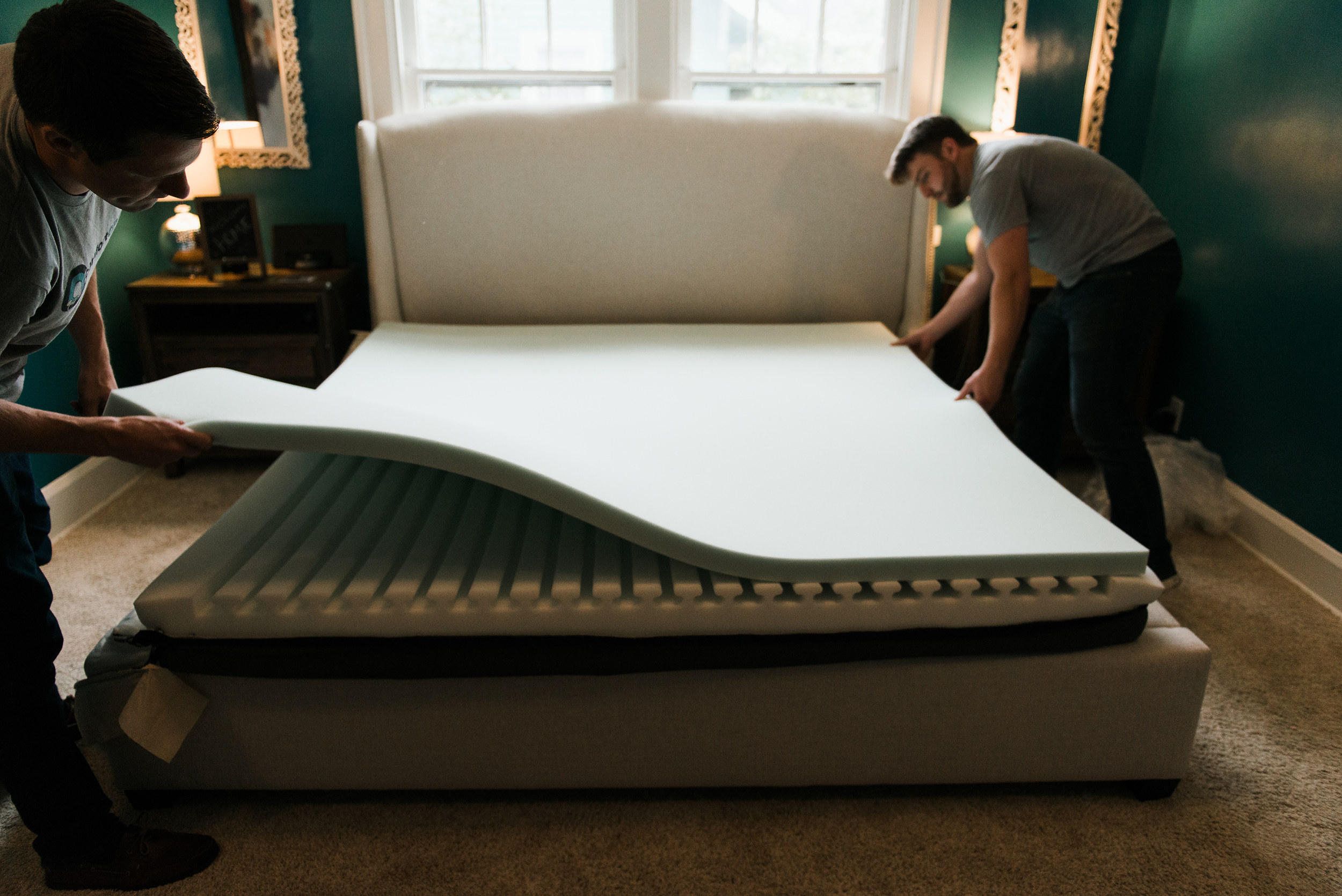 The Comfort Option crew came out and added a different foam which is working much better. Now that's customer service!
They made the switch with no troubles. Very satisfied with their service!
Kevin in Indianapolis, IN
Make no mistake. Our stance with all of this is that a shopper should never purchase a mattress online that doesn't at least come with a trial. Our take, is simply that a trial, no matter how long the duration, will never provide the value that a customer really needs.